My modern Thanksgiving tablescape (eat your heart out Sandra Lee)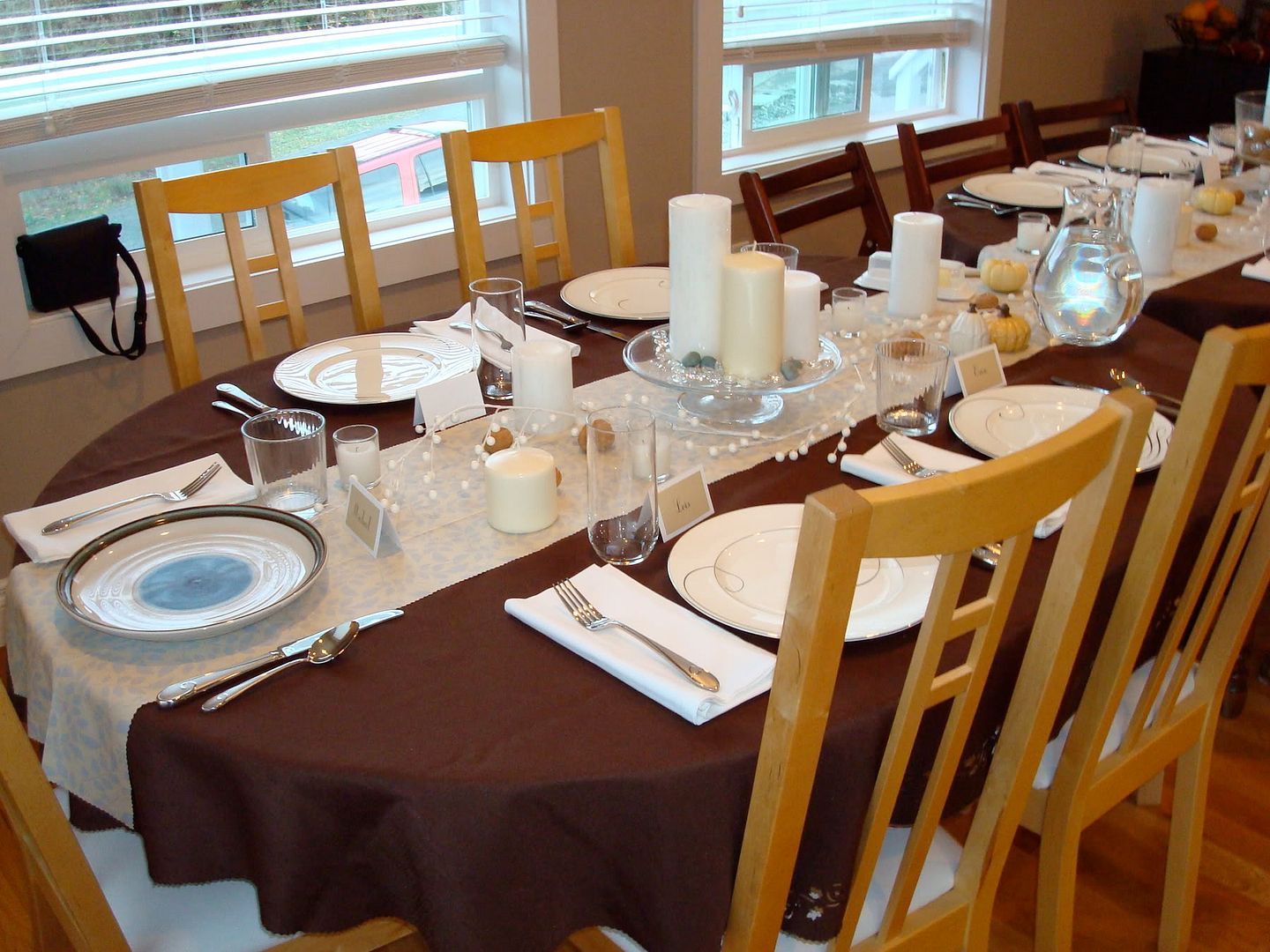 So pretty... just ignore that one mismatched plate. NavyGuy and I took one for the team and let all the guests have the good china :)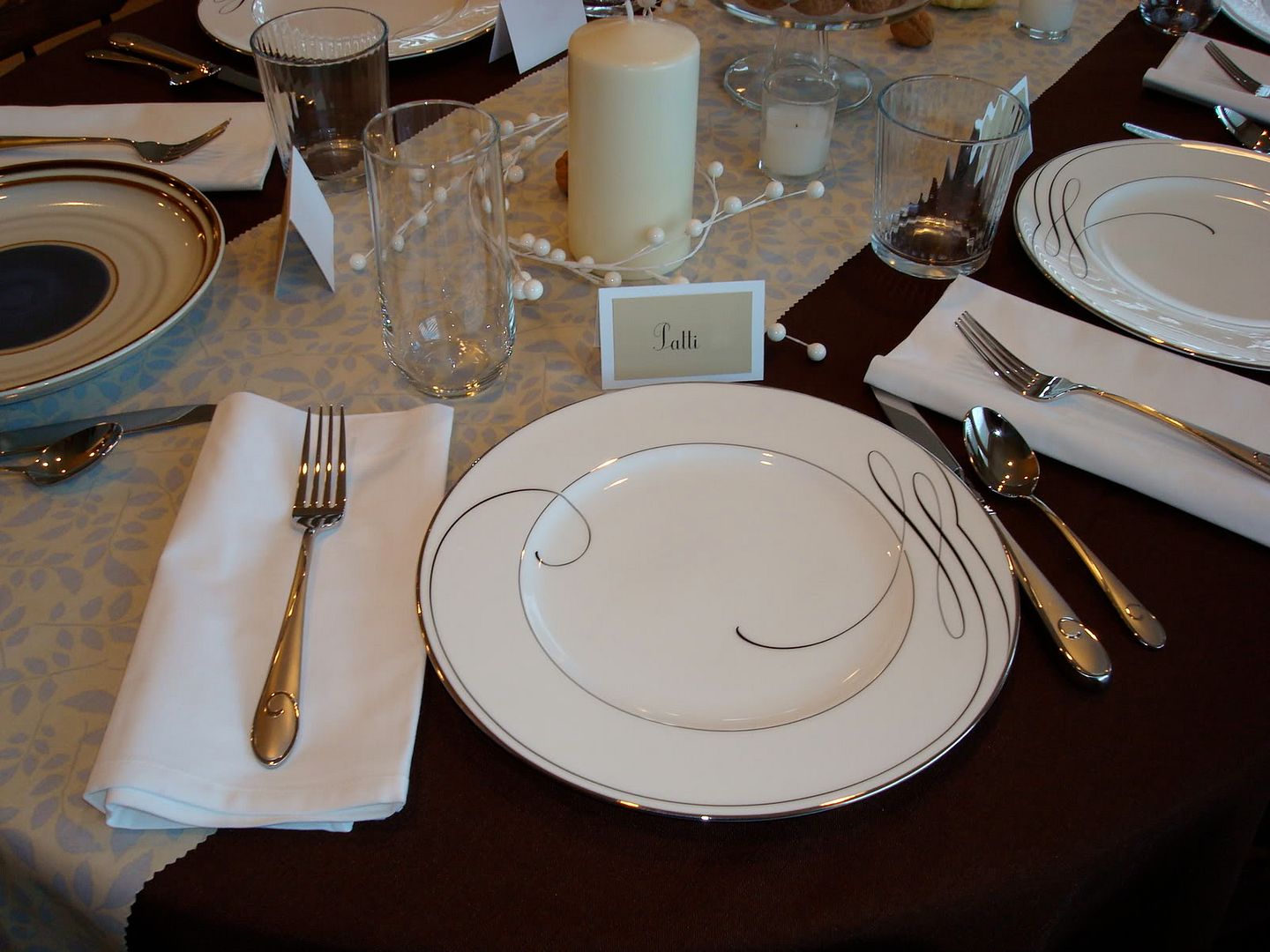 Gratuitous china shot :)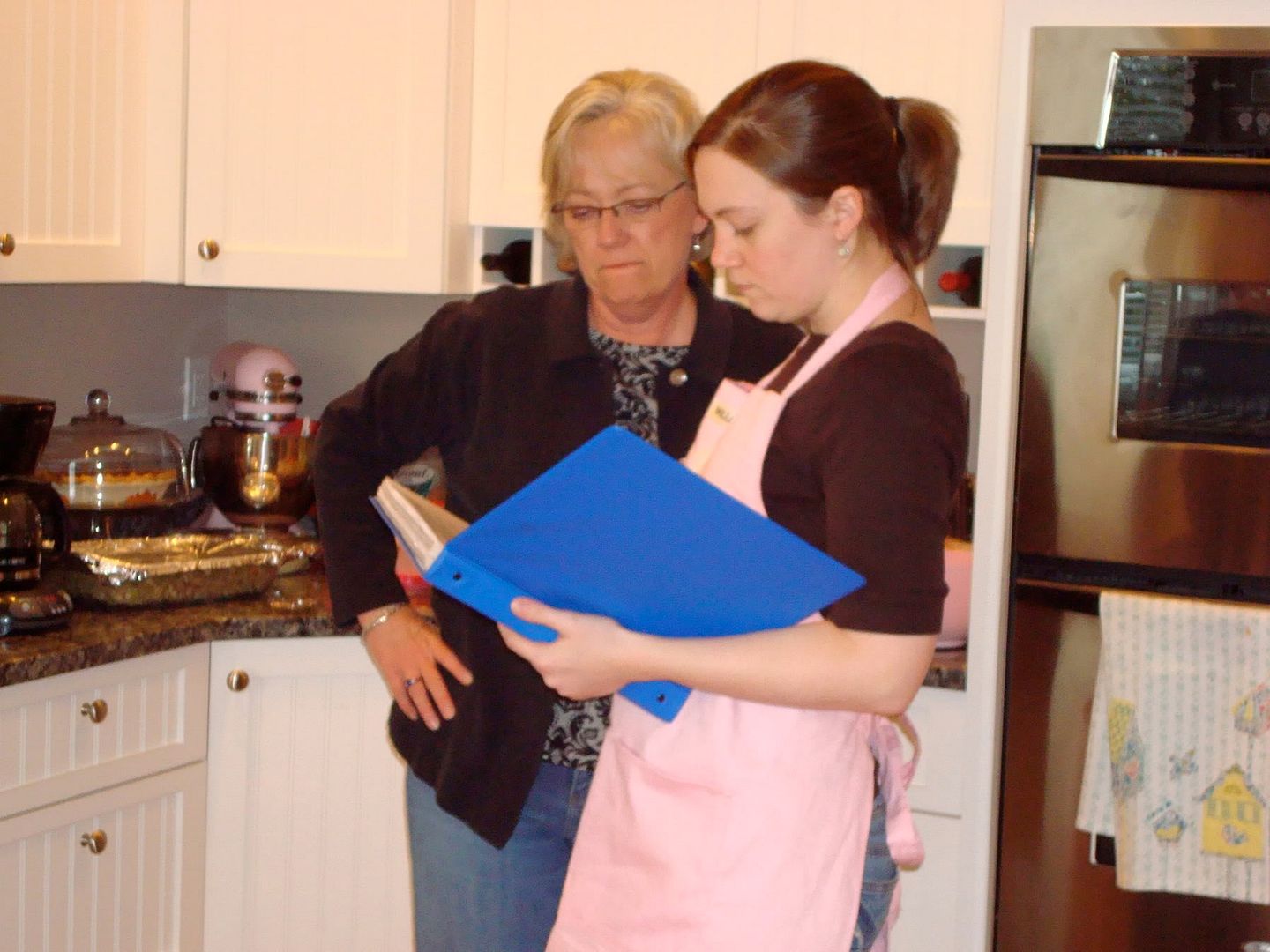 Consulting with MIL on the recipes.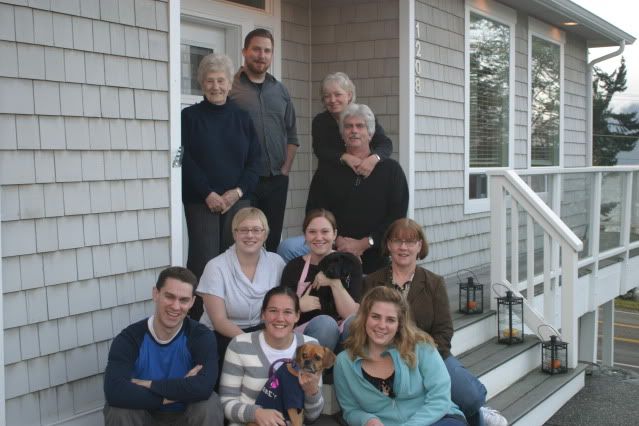 What a good looking group! (And it only took eighteen tries to get one photo of everyone smiling...)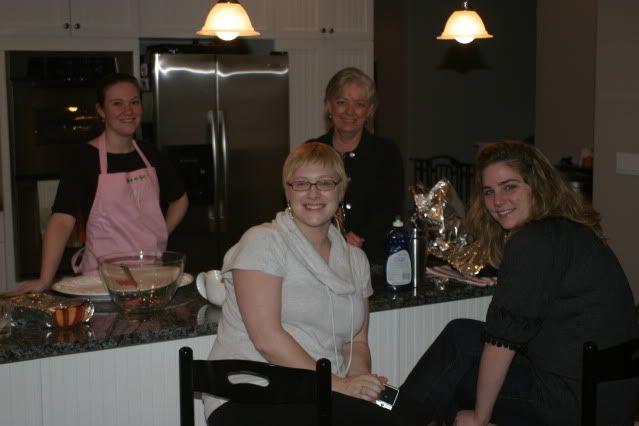 Some of my helpers! (Myself, Roomie A, MIL, and SIL)




Classic NavyGuy and NavyGirl Thanksgiving shot... both of us hunched over the stove, pouring our blood, sweat, and tears into making lump-free gravy.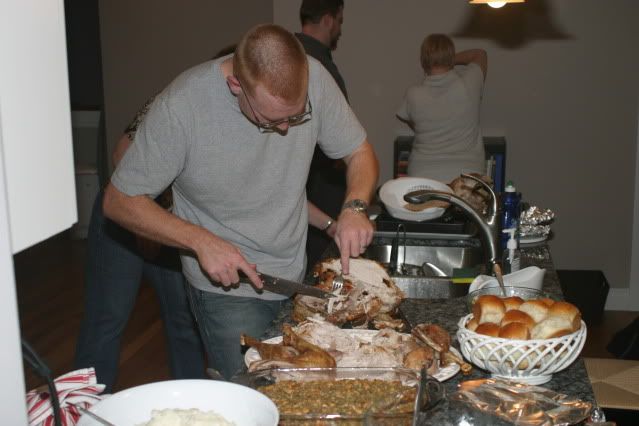 NavyGuy carving the bird(s). Yes. Plural.




Brother-in-Law was the unofficial puppy-sitter for the weekend.




The NavyGirl family has always struggled with group photos...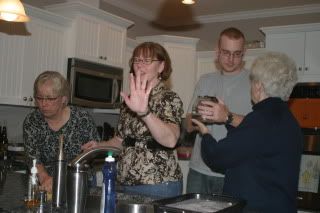 This photo, while unflattering for everyone in it, probably most accurately depicts the general chaos and mayhem of Thanksgiving. It was awesome.