I played around with a few new birthday themed stamps and came up with three birthday cards to add to my stash: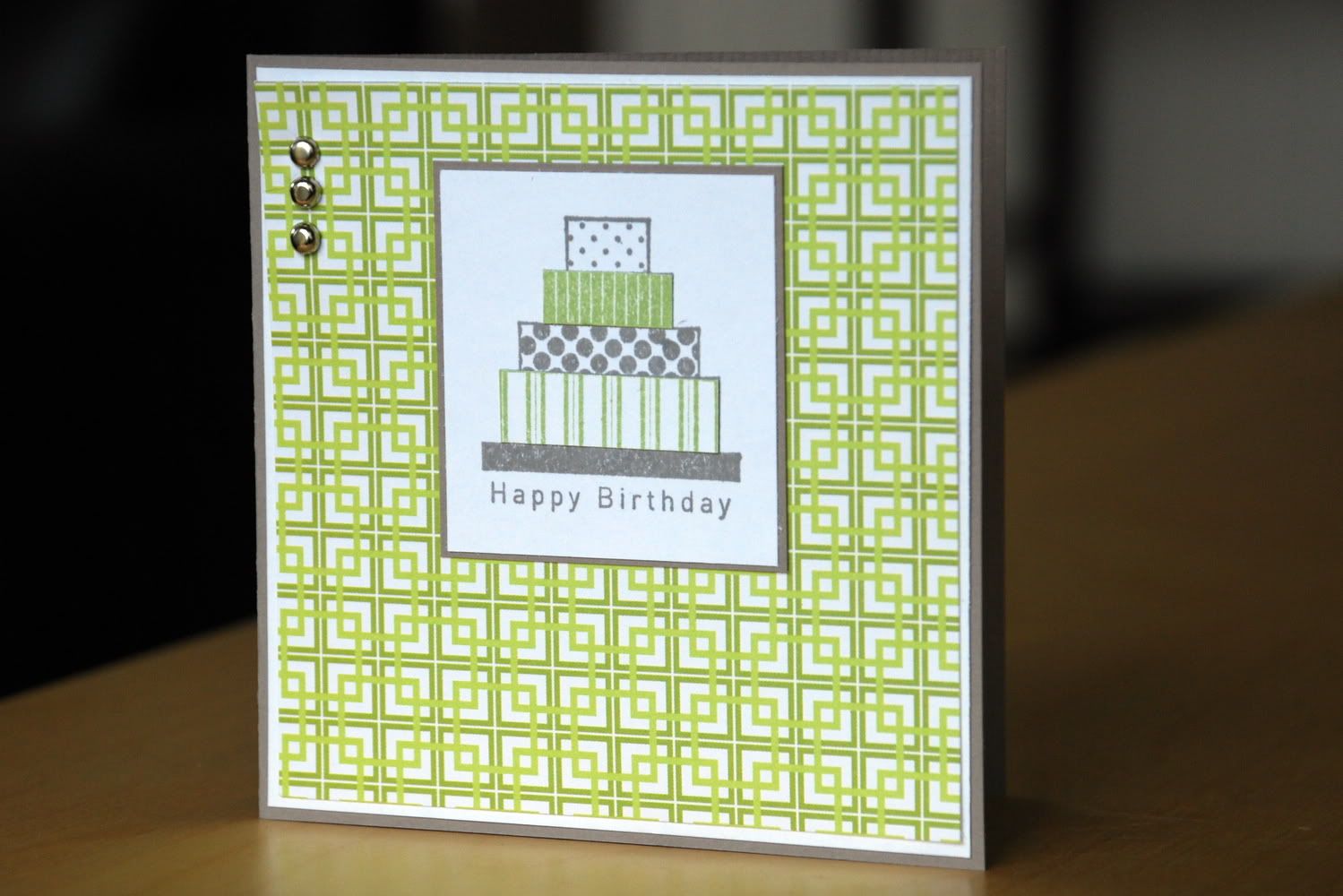 I really like this graphic patterned paper, and how symmetrical and balanced the card seems, with all the lines and edges.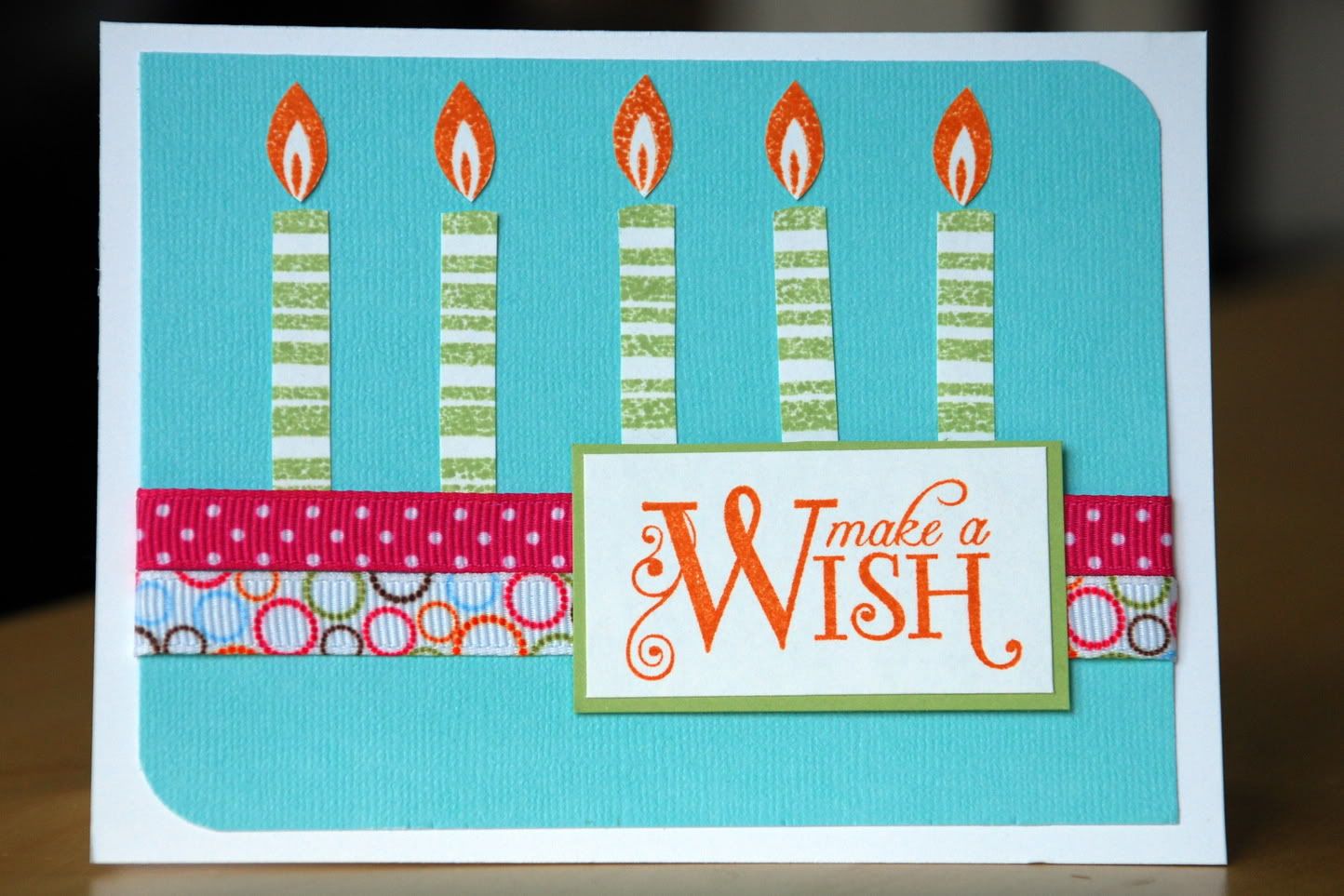 Each of the candles was stamped separately and then cut out and attached to the card. The sentiment "Make a Wish" is one of my new favorite birthday stamps.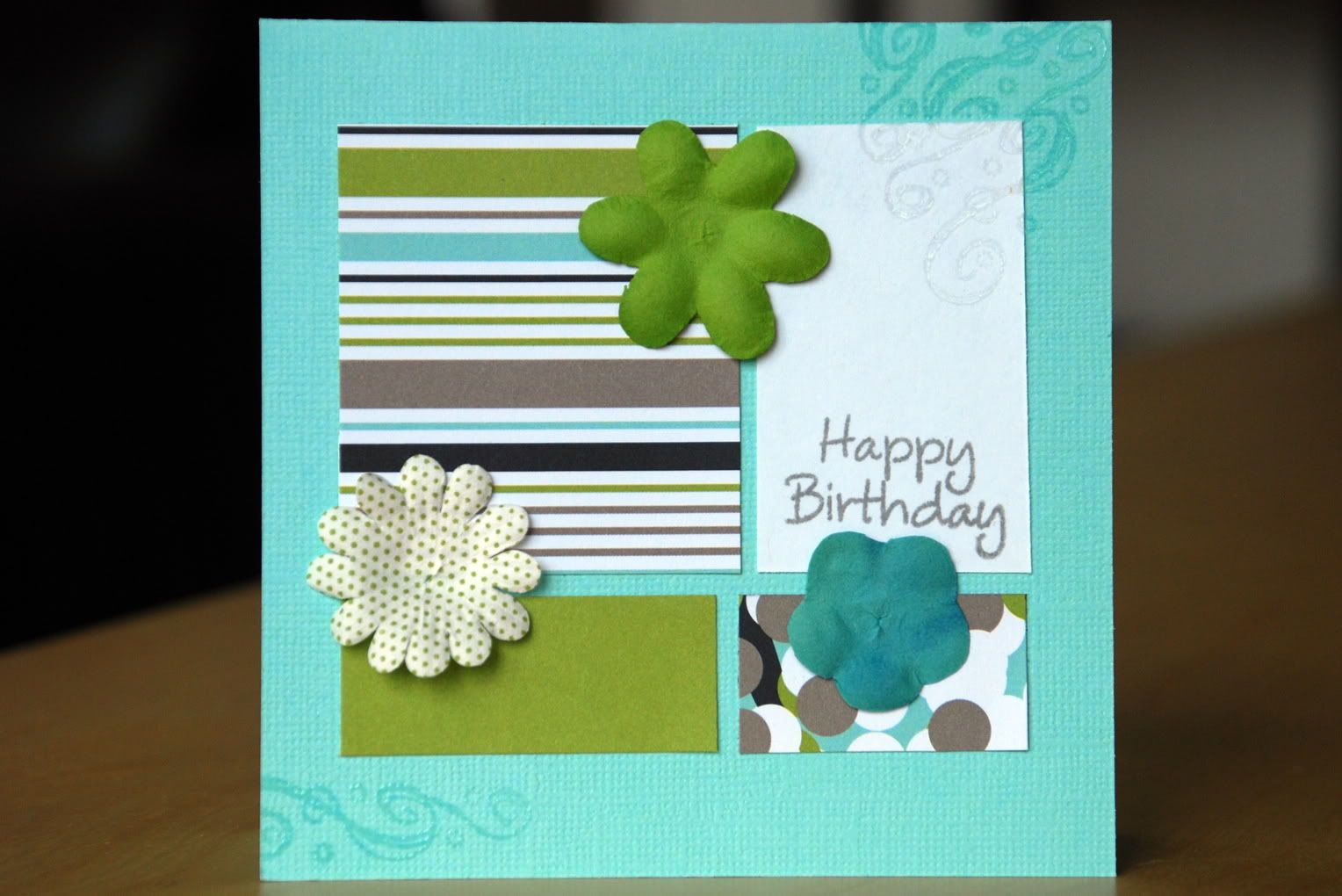 I stamped the little swirl designs on the corners with clear embossing powder and then embossed each design. It doesn't show up as well in the photo, but they look kind of shimmery and cool in real life.