One of the main reasons for my visit to TWP's home was to re-do their office/guest room. Their daughter Macy is almost a year and a half. Discussions and negotiations for a second little one have begun, so it's getting to be time for Macy to upgrade to her toddler room. Both TWP and her husband are definitely not ready to have Macy vacate her nursery and move into her "big girl room" quite yet, but TWP wanted my help in the decorating. So we figured we'd get it done while I'm home, and maybe they'll be willing to let Macy grow up and move into her new room sometime before kindergarten ;)

Sadly, I have no before shots. Imagine a basic room with office stuff, and plain green walls. Now, check out the after shots...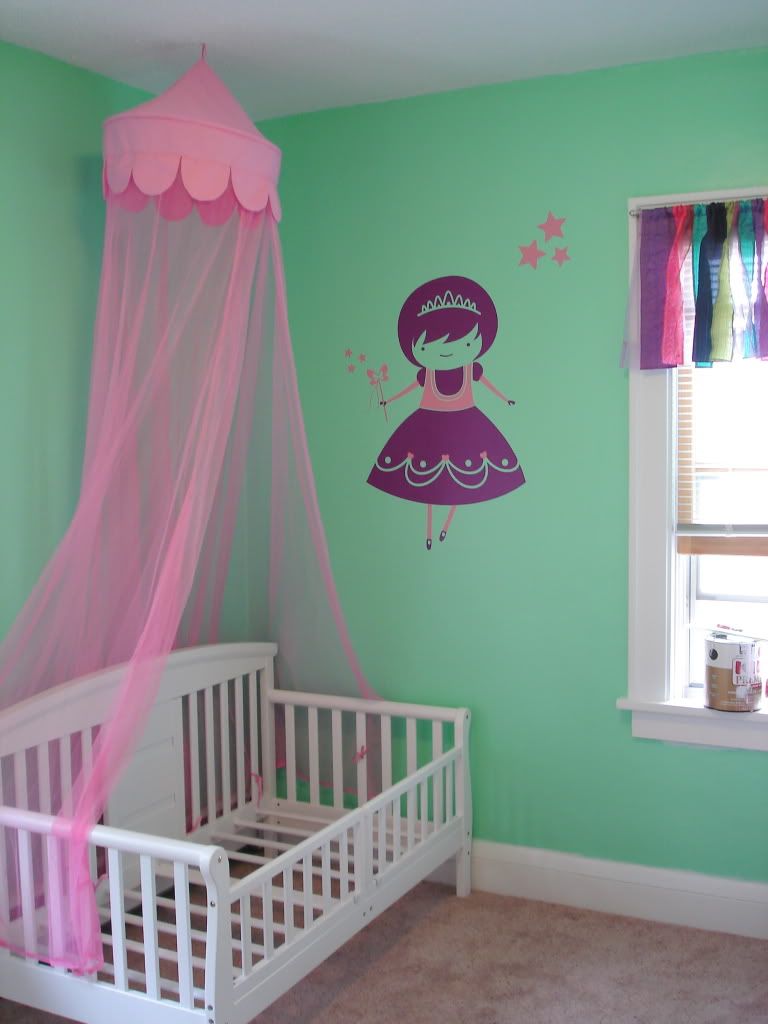 Tell me you would not DIE if that was your room as a two year old?!?!?! Seriously! It looks like it came out of a magazine, and I would have killed for that bed netting and princess decal on my wall. The toddler bed and netting are from IKEA. I love how the bed matches all the trim in the room (and the bulk of the other furniture). The princess and star decals on the walls are from a company called Hip in a Hurry - TWP found the vinyl decals on clearance at Michaels and snatched them up.  They stick to the wall very well, but are also easily removed.  All we did was peel the paper off of them, and smack them onto the wall, smoothing out any bubbles - shockingly quick and easy, yet they make a huge impact.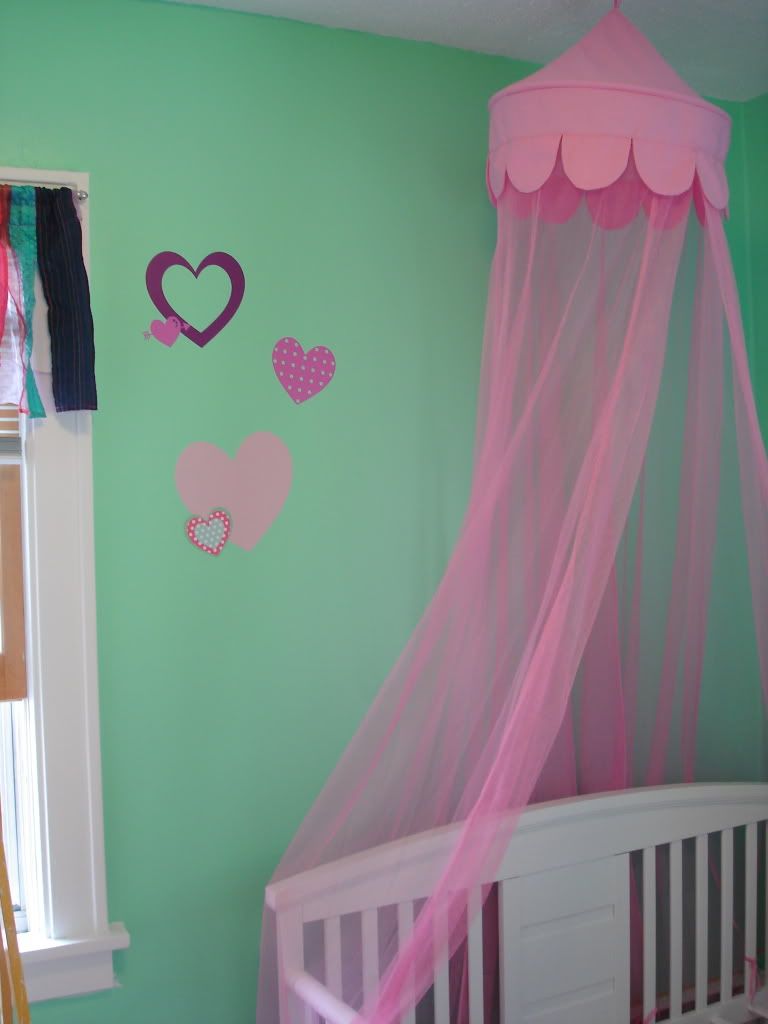 The bed netting is attached to the ceiling, and has convenient ties so you can secure it to the bed (thus preventing your child from a) pulling it down, and more importantly, b) suffocating).
This is the view opposite the bed.  TWP has two of those bookcase/toy storage units, so another one will be moved into the room once the remaining office furniture moves to its new home.  The curtains were a garage sale find for only $2!  I love how they look sort of Renaissance-princess-castley, to compliment the theme.  They're just another nice pop of color and whimsy for the space.  
We put in a good deal of time arranging the furniture and decorating, but it was totally worth it.  I know Macy is going to have so many happy memories of playing in that room.  What did your dream bedroom look like or have as a kid?