My next big card sending holiday is Valentine's Day, and the goal is to have most of the cards made by the end of January... so I can actually get them in the mail and to my friends and loved ones by February 14th!

Here's the first trio of cards I came up with. The first one was inspired by a Becky Higgins' sketch.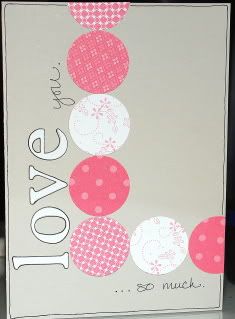 I "love" how this one turned out. I punched random circles of coordinating patterned paper, used my Cricut to cut out the letters for the main sentiment, and used a black sharpie to write the rest of the greeting.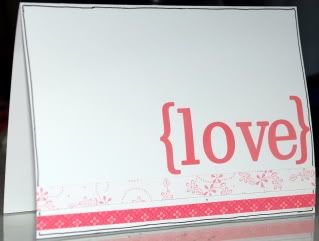 The connecting threads between all three cards are the colors (pink, white, black, and grey), a simple layout, and the black doodling around the outside of each card as well as some of the other elements.




The third card gets its interest from the mix of capital and lowercase letters in the sentiment.