Wanna know the secret? I don't have the after part done yet.

Oops.

My thinking is, if I put the before pics up on the blog, enough of you will bother me/guilt me into getting the project done quickly, instead of leaving all the supplies in the Kohls' bag on the bathroom floor... for another four days... at least.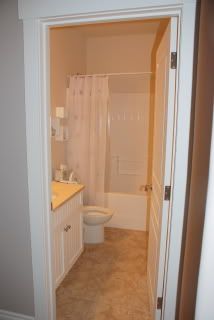 So, that's where we're at right now. An old shower curtain that (while cool in its day) has seen better. Lots of potential, but it's all too white and blah.




Stay tuned!