My MOH's daughter was baptized this past Sunday. I'm sort of super jazzed about the card that I made for the occasion...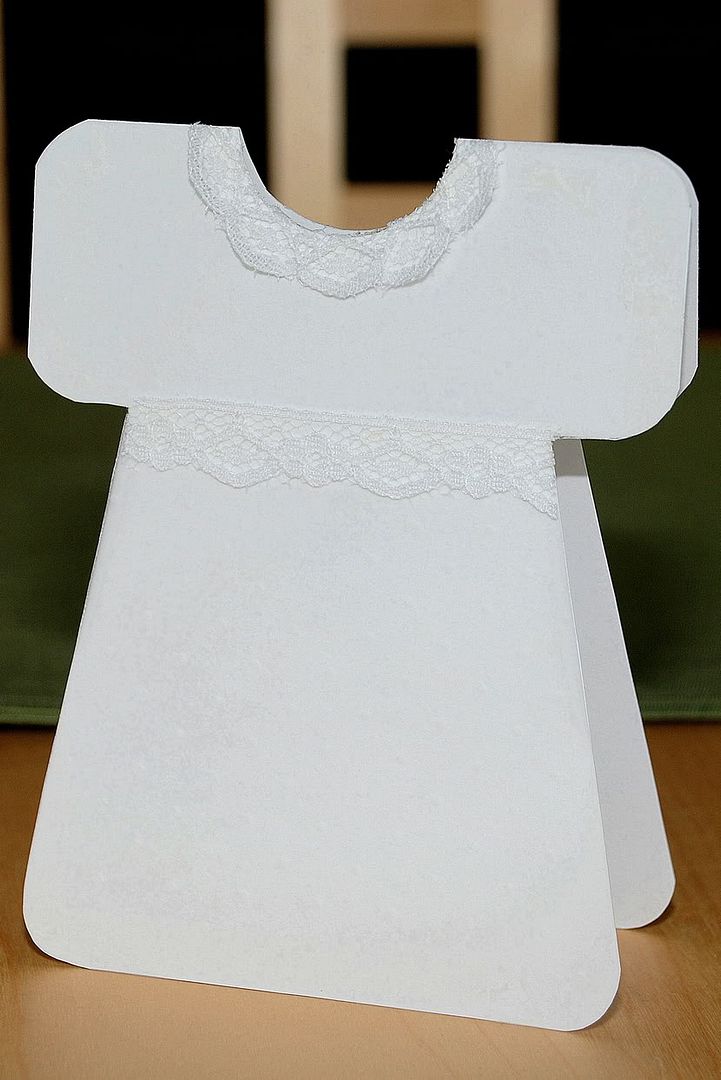 It's a baptism dress!!!! Do you get it!?!?!??! Um, yeah, there was squealing when I saw my inspiration here. For my version, I used lace ribbon for the trim, and a small dotted piece of vellum as an overlay for the entire front of the card. Had I had more time, and better religious themed supplies, I would have added a small beaded cross or something to the waist lace, but I think it turned out okay, if a wee bit simple.



(You can see the vellum a little better in this photo, but mostly you'll have to take my word that it looks cool in real life - the light just was not cooperating for me when I was trying to take photos!)

The original inspiration for this type of "baby onesee" card can be found here, along with instructions on how to make your own. I hope my little "niece" and her mommy like it... (or at least eventually get it, knowing the post office's track record with delivering things on time!).