If Sandra Lee can do "tablescapes," then I can rock a "bookcase-scape."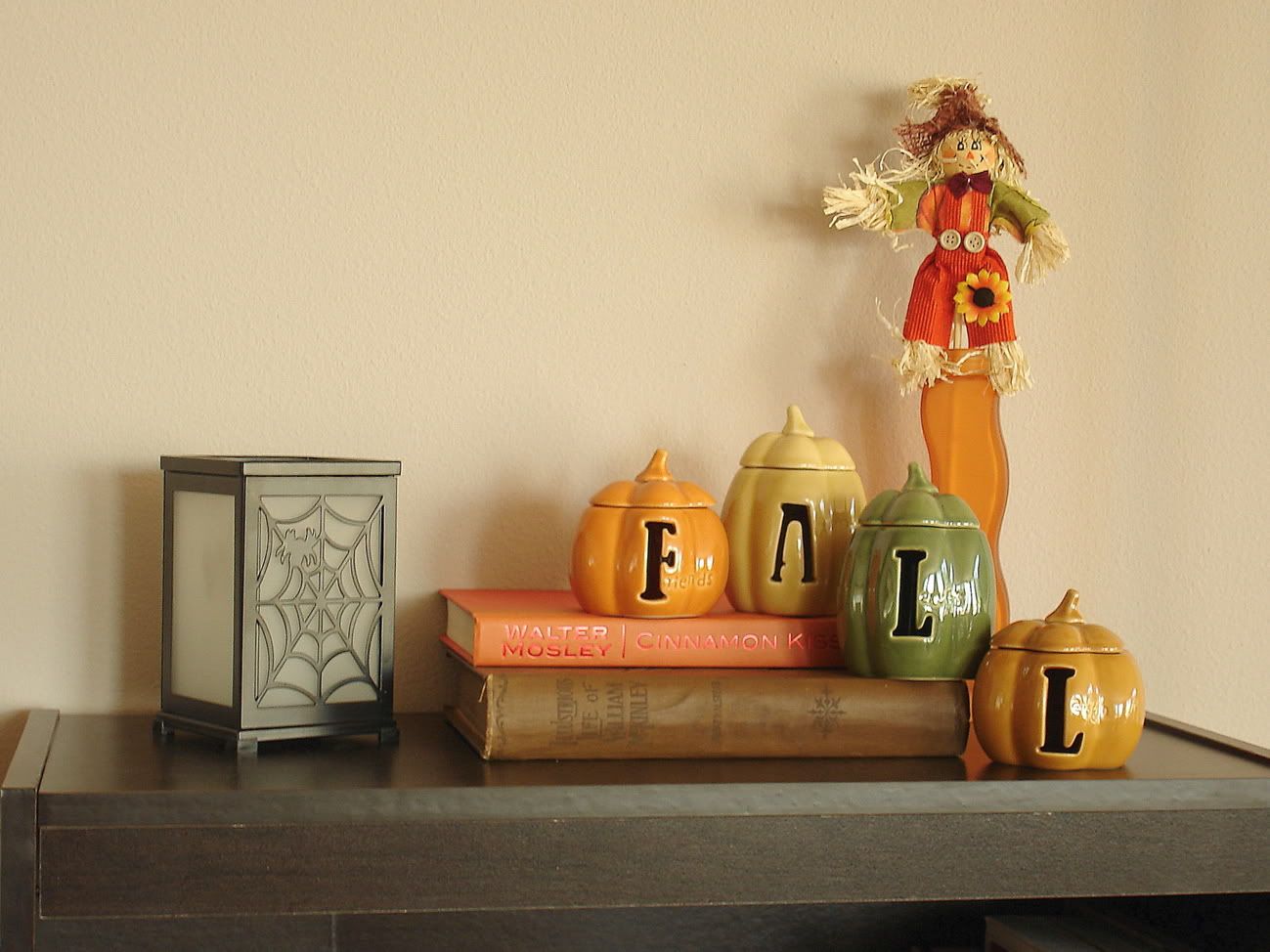 Not gonna lie - I'm pretty impressed with myself! I used a couple books from around the house to give it some height (which all my decorating books say is crucial), and took the dust jackets off to make the colors fit in with the other items. The black candle holder on the left is from PartyLite, the fall pumpkin candles were a Target sale item that I picked up this week, and the orange vase is from IKEA, with a Michaels 30 cent scarecrow stuck in instead of flowers.

How did you celebrate yesterday's first day of fall?