You all are just too cute. Too cute! I love that the majority of you advocated getting TWO dogs. Perhaps I failed to mention one salient detail... while these puppies are cute and adorable and capable of melting your heart with a single look - THEY DON'T COME FREE PEOPLE!!

Would any of you like to hand over $950 so we can bring home both? I think not. A choice will have to be made.

Um, but, should any of you like to just randomly hand over money... don't think we'd turn that down.

So, come Thursday, I'll bite the bullet and pick one. In the meantime, here are some gratuitous puppy pictures to keep you amused until I'm able to take more of our little one.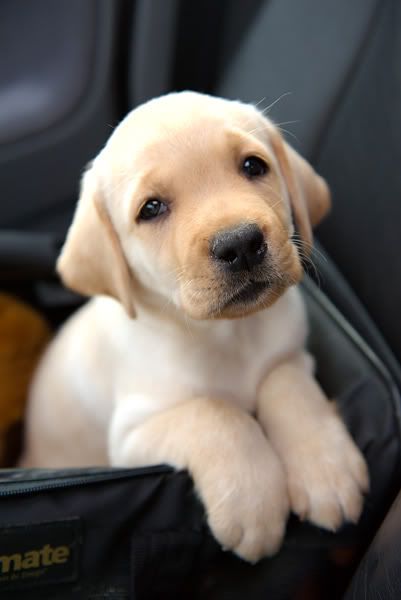 Photo Source