I opted for a different take on NavyGuy's birthday card this year. Since he's been getting handmade bday cards from me for some years now, he's pretty much gotten one with each of the various birthday themed stamps I have...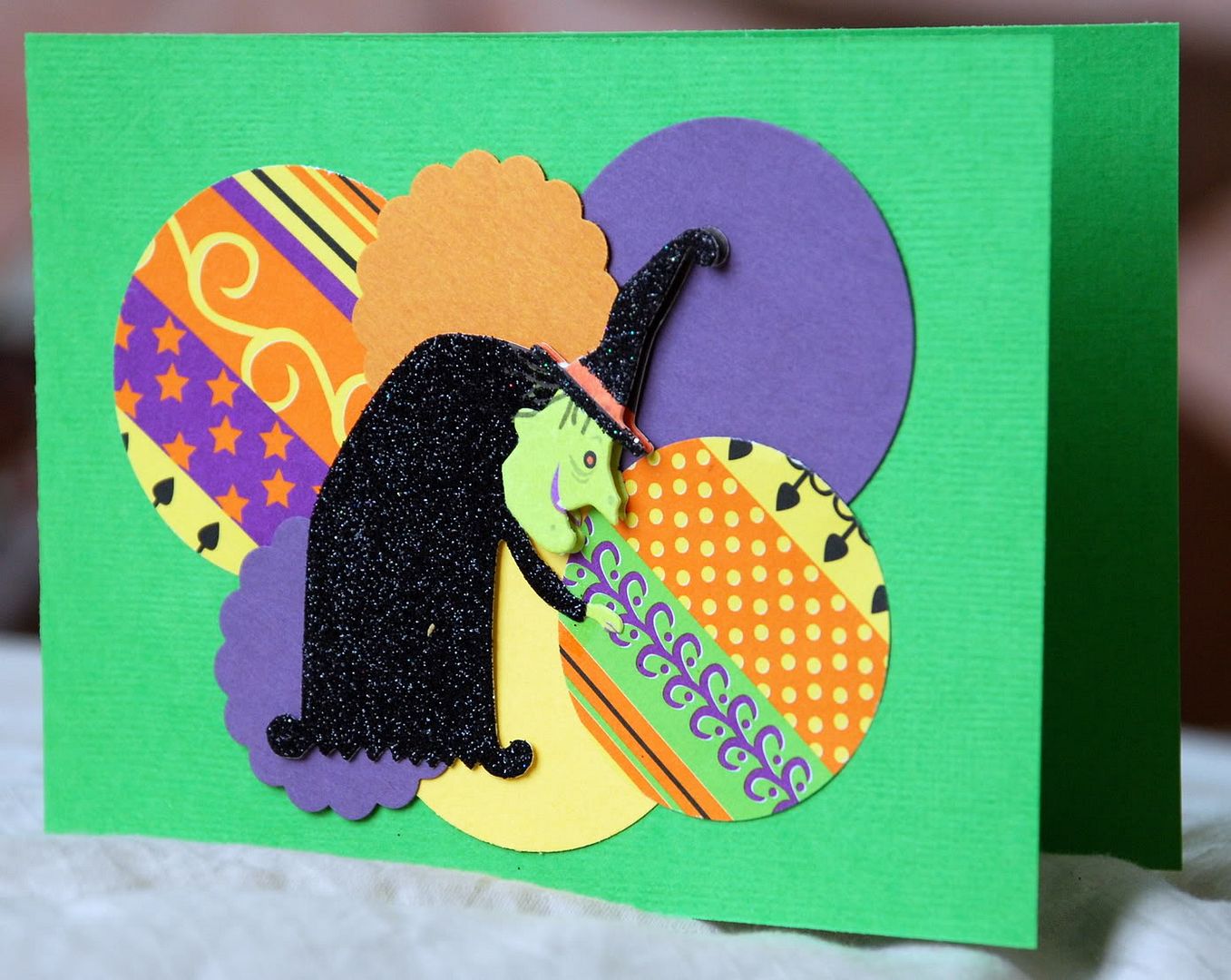 Now, usually, that would be a perfect justification for buying new stamps! But, I'm trying to exercise a modicum of restraint and think outside the box. So, for this card, I chose to go a completely non-stamp path.

But NavyGal, how did you get the adorable quotation on the front of the card?!?!

Why readers, I'm so glad you asked!

See, basically - I cheated. I have no cute stamp that has that exact phrase, spaced out the way I needed it. Instead, I googled birthday quotes, retyped one I liked in a word document, played with the fonts and sizes, and then printed the quote on a piece of blue cardstock, fed through our printer. Voila! I felt guilty for all of eight seconds, and then I was pretty pleased with myself for coming up with a solution that didn't require spending any more money.

The rest of the card is fairly straightforward; take a green strip of paper and cut a bunch of slits to make the grass. Layer two different size circles, and draw a face pattern to make the sun. Cut various strips of ribbon (it could be all the same color, or a variety) and glue them down on the blue background first, then attach the circles on top using foam tape or pop dots. The butterfly is double layered, created from a Martha Stewart butterfly punch that I will take to the grave with me. In order to give the butterfly dimension, you only put glue on the "body" of the butterfly, so that the wings are not attached to the card and you can bend them upward.

NavyGuy was pretty happy with his card this year, and I like how colorful it turned out. I used the "cheating" technique in another card, so I'll explain more about it in the future.