In celebration of NavyGuy's 27th birthday (I know - isn't he old?), we had Roomie #1 and another good Navy friend join us for dinner, cake, and presents. Sadly for NavyGuy, he had to do most of the cooking on his own birthday!

The menu was steaks and potatoes on the grill (see potato recipe below), Caesar salad, rosemary bread, and...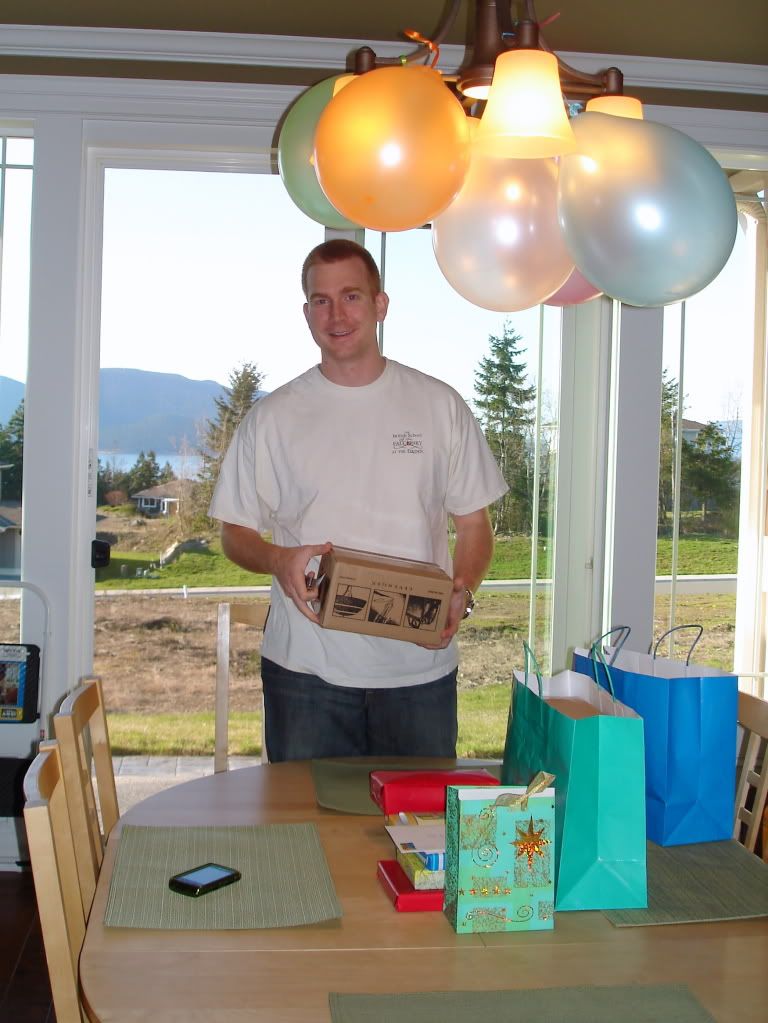 ... Ice Cream Cake! (Lucky for NavyGuy, I did not take a photo of him once he devoured his piece of cake - his lips and tongue were stained scary blue from the frosting.)


Awww... he looks so happy to be celebrating! Now make a wish...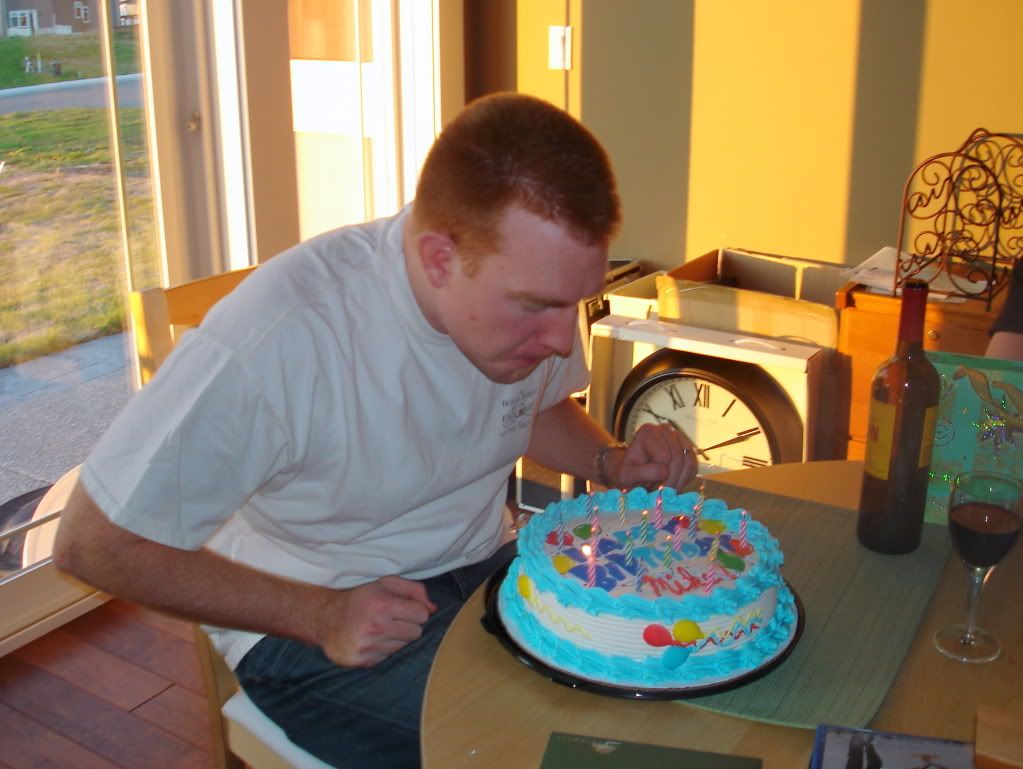 Yeah, he definitely spit a little bit on the cake. We ate it anyway. It was ice-creamy good.

Campfire Grilled Potatoes
Spray aluminum foil with Pam (liberally) and then layer sliced potatoes. Add shredded cheese and chopped onions. Season with salt and pepper. Cover the potato mound with another sheet of aluminum foil and pinch all of the sides together to make a giant pouch. Then, cook on the grill for about 40-45 minutes (depending on the amount of 'taters), flipping pouch a couple times.