... all of the wonderful birthday wishes that people sent my way yesterday! Everyone was super sweet and the love made my day. Thank you all - big hugs from me :)

... the environmentally-friendly lightbulb handed to us for FREE at Home Depot in honor of Earth Day!

... NavyGuy, who let me take a nap while he raked, watered, fertilized, and weeded the entire lawn.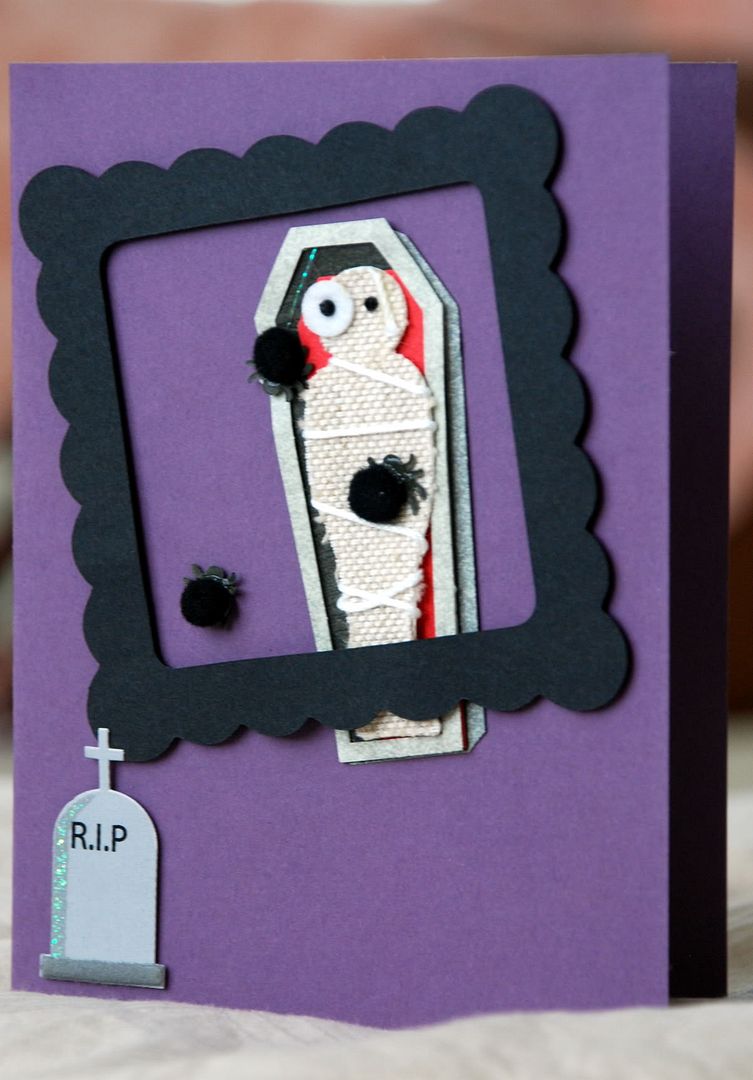 This card uses "Warm Words" and "Polka Dot Punches" stamps from Stampin' Up, brads, and cardstock. I can't put my finger on what it is, but there's something about the card I don't love (maybe the gray background?). Alas, it's clean, simple, and I got to play with my new stamps :)